Bethania Silver Project
Project Overview
The Bethania Silver project is located in Central Peru, in the northwestern part of Huancavelica Department, approximately 316 km by road from Lima. The project encompasses ~4500 Ha and includes both the Bethania Mine and Carmelitas property, the area is accessible year-round via a 4 hour drive from the city of Huancayo. The focus of the project is the Bethania Silver Mine which was in production until 2016, toll milling its ore at various concentrate plants in the region.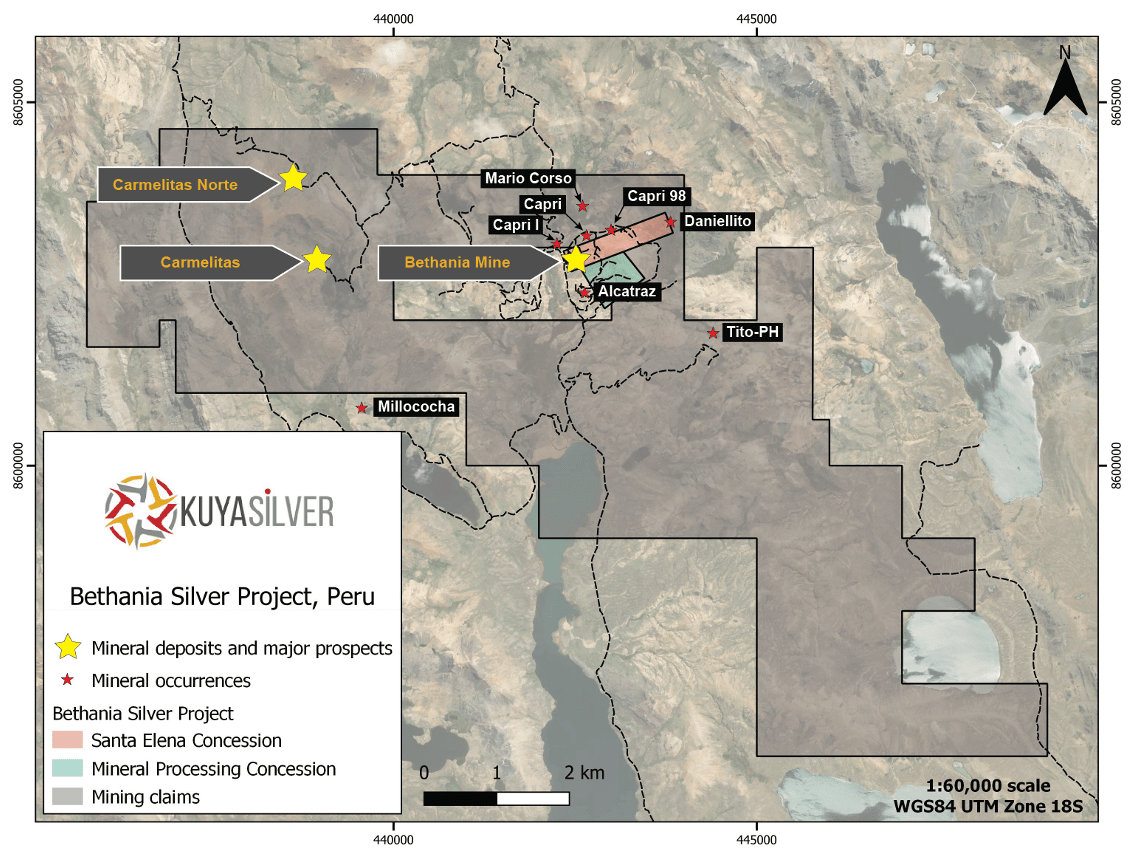 Historically the Bethania mine has produced silver-lead and zinc concentrates from the run-of-mine material until being placed on care and maintenance due to market conditions and lack of working capital. In December 2020, Kuya Silver acquired 100 per cent of the issued and outstanding shares in the capital of S&L Andes Export SAC, the Peruvian company that owns the Bethania mine and holds the mining concession, permits and other rights.
The company has received approval from the regional government of Huancavelica for the semi-detailed environment impact study (EIA) for the Bethania processing plant project. The EIA approval covers a plant design for 350 tonne per day crushing, grinding and flotation circuits, as well as a tailings storage facility and ancillary infrastructure. Kuya plans to implement an expansion and construct a concentrate plant at site before restarting operations.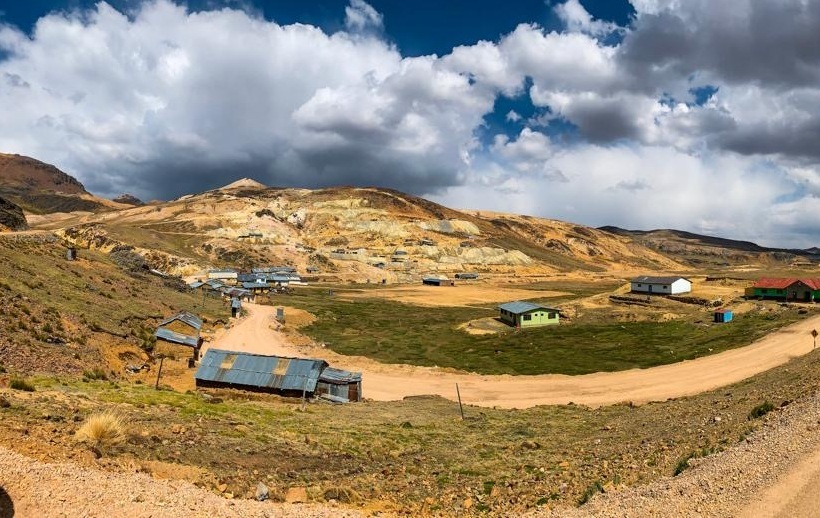 Geology & Mineralization
The Bethania Silver Project is located over the Cordillera Central, a region containing prolific and prospective base and precious metals belts. The area is host to numerous styles of mineralisation, including epithermal Au – Ag, porphyry Cu-Au- Mo, and replacement/skarn Zn-Cu. The Bethania Mine is located along an interpreted major north-northeast fault line within Southern Peru's Au – Ag Epithermal Belt. The Santa Elena Concession (Bethania Mine) covers Tertiary volcanic rocks that include andesite, dacite and tuff. All of the mineralized veins discovered to date are hosted by altered andesite and/or dacite with some anomalous mineralization hosted by silicious bodies of stockwork quartz-breccia.
The focus of past on-vein exploitation has focused on east-northeast trending systems but numerous north – northwest trending veins have seen little if any exploration and testing. The total lengths of the vein system are not clear for all the veins and there is evidence that the northeast-trending veins could extend several hundred meters along strike. In addition, many of the veins continue at depth as evidenced from underground mine developments.